So this is everything you need to know about the car that I made for MLD. Request for cars in the suggestions forum in my thread!
LOOKS: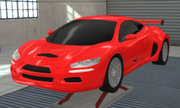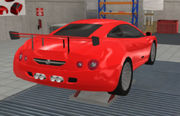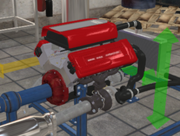 This car is a magnificent piece of art created by the Company Anson Productions Inc. Me, the CEO Anson will introduce you the first car created by Anson productions Inc. It is named the GT1000 and will be on limited production. The first lucky owner of this car is named MLD.
I made a interview with her:
Me: Wassup. MLD: HUH? Me: Wassup. MLD: HUH???? *This process repeats* Welp. Anywho. Here is the specs:
-300KG Magnificently light Aluminum Carbon Fiber Hybrid Chassis.

-Double Wishbone Suspension for optimum performance.
-State of the art 380hp with 450nm out of a 2.0L DOHC 40V Direct Injection Twin Turbo V8 and an breathtaking fuel efficiency of 7.8L/100KM. If you can think of anything better than that, I will give you a million dollars.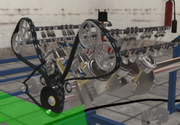 -Titanium Conrods for Unthinkable RPM up to 10000.
-22PSI Water Cooled Twin Turbos that doesn't waste efficiency while producing whopping amounts of power.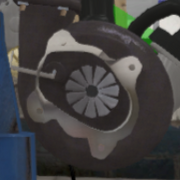 -Runs on 95 Octane Fuel. -Double Clutch Sequential Transmission with titanium gears gets up to F1 Grade gearing.
-Aluminum 18 inch wheels with Sport Compound tires with vented disc brakes that is breathtaking.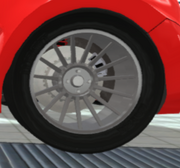 -Optional Wing for the ultimate track exp.
-Alcantara and Nappa Leather Faced Bucket Recaro Seats, No compromises.
-10 Speaker Bose Centerpoint Surround Sound System with 10 inch HUD w/CD/SXM/FM/AM/SatNav and a touchpad. Immersise yourself.
-Over 50 Safety Features with 10 Airbags and IIHS Top Safety + 2017. Be safe!
HOW MUCH DOES IT COST? 150,000. PRE ORDER NOW AT www.notascam.com. Thanks for reading. Peace!

AnsonX 03:11, November 25, 2016 (UTC)
Ad blocker interference detected!
Wikia is a free-to-use site that makes money from advertising. We have a modified experience for viewers using ad blockers

Wikia is not accessible if you've made further modifications. Remove the custom ad blocker rule(s) and the page will load as expected.